Link Building in 2019 – What You Should Know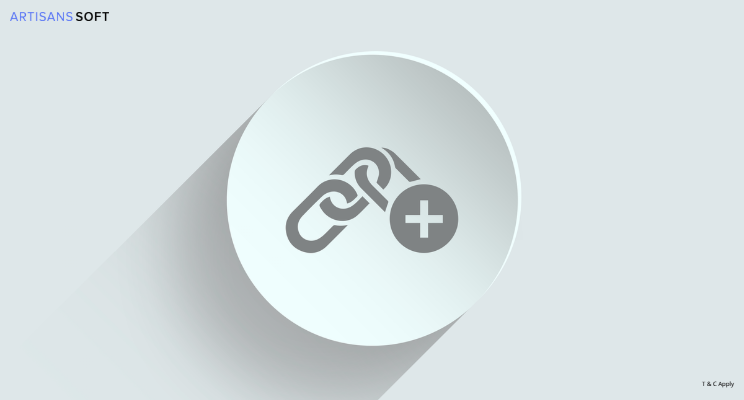 Link building is the process of earning links on other websites. Natural earned links directly improve the relevancy and authority of a website and largely impacts where it ranks in search engines. On the other hand, self-created links are risky as they can get penalized by the Google webspam team.
Link building is a risky strategy unless you have fixed the inevitable quality issues on your website. For instance, if your website is not attracting social shares or organic links, then you have a huge problem and creating unnatural links will not help in the long run. Read how to optimise your website for voice search.
In 2018, Google will discount and discard a lot of links to your site if it finds them low quality. Links matter in a lot of situations but Google will demote sites that have no expertise, authoritativeness and trustworthiness (EAT). One of the ways to gain better ranks is by getting links and mentions on authoritative sites.
Links are of great importance since Google has already confirmed that links are the number 1 ranking factor, other than great content. Ranking without quality links is difficult. If Google cares about links, and so should you.
1. Content is King
Content is the most legitimate link building strategy of 2018. As a business, you can also employ this strategy to build links on your site. One of the ways it can be achieved is by focusing on content marketing strategies to drive 100% of the link building activity to your website.
● Centre it around original research
● Curate the best possible information by citing the source
● Publish the article on your website and newsletter
● Link your blog post to Facebook, LinkedIn, and Twitter for boosting social activity.
In short, you write what you are passionate about. If your content resonates with larger audience, then it will help you in generating natural backlinks.
Content strategy along with outreach activity (act of promoting your content to those who might link on it) can be termed as a powerful link building strategy.
2. Up-to-date link building program
What makes for a good link? If the page that links to you is a PageRank powerhouse then that link will have a great impact on your ranking. In other words, the authority of the page that links to you matters the most because links from these pages pass more authority back to your site.
The quality of a link is also determined by a domain's sitewide authority. For instance, a link from the Huffington Post will have a greater impact than a link from a no-name blogger. Using Ahref, you can enter a site's URL and check its domain ratings.
Furthermore, getting links from authority sites also matters, especially if they are closely related to your site.
3. Remain Aware of Google and Other Search Engine Strategies
Are you sure about the placement of links in your content? Or is it placed in the footer? Links that are put away in footers and sidebars do not hold much worth. Thus, make sure your links appear in the main body of a webpage.
There are certain types of links that work best for link building:
● Images
● Infographics
● Charts
● Diagrams
Visuals work better as they are easy to link to. For instance, if you create and publish a chart on your site, you get a link anytime shares that chart. The same cannot be said about text-based content.
Ways of Building Links in 2019:
If you have just started building your website, then there are certain strategies you can use to get high quality
backlinks.
Guest Posts: It is important to build your personal brand to help your blog. Guest blogging on relevant and authority sites within your niche sector is one such way to build your brand image. Google is cracking down on spammy guest posts, but you can still add a link to your own useful content or post on relevant blogs. The same strategy can help you rank for long-tail keywords.
Social Media Marketing: More social shares do not necessarily guarantee a high page rank. Social media, on the other hand, is a great channel to get more exposure for content and at the same time to increase your perceived value. So, with social media strategy, you can help increase your brand visibility to boost your domain authority and earn a high page rank. More social shares also contribute to more mentions, which again have an impact on
your page rank.
Internal Linking: Regular and deep linking to your authoritative content from contextually relevant blog posts helps with your SEO strategies.
Broken Link Building: This is one of the most popular link building strategies as it adds value to the internet by repairing a broken follow link. Since you add value to a webmaster by repairing broken links, they are likely to return the favour with a follow link to your site.
Track Your Backlinks
All links coming from blog comments, press releases, etc. have to be tracked. You are supposed to track every link that points to your site that is indexed.
What should you track?
Anchor text distribution: This is one of the most important things to track. Your business should keep an ongoing record of anchor text distribution that points to your site and how the same measures to the niche-specific target anchor text.
Rankings: You should keep a track of wherever you place links to ascertain what were the rankings before the link was placed. This allows you to understand what anchors and links were likely to have a positive or negative impact. You can accomplish the same with a rank tracker, but you also do so by using a weekly ranking notes.
Keyword list and Target Pages: You should track every keyword your site is targeting and all the required pages. Every time you send a keyword's exact anchor, note it in a spreadsheet.
Regular Link Audit: Poor quality links cleansing If you want to avoid Google penalty then you should learn how to remove bad links with a regular backlink audit. You can find low-quality backlinks that are hurting your rankings and remove them with the backlink audit. One of the ways to do it is through Google's webmaster tools to export all backlinks on your website. Another way to do it is through the use of 'Open site explorer from Moz'. Furthermore, you can get more
information about backlinks from ahrefs and Majestic SEO.
Conclusion
If you want to rank better for organic search keywords, then the focus should be on building links. More backlinks means more power in the rankings, then your content marketing efforts should also focus on links to gain traction. Backlinks and mentions can drive relevant traffic back to your site. Thus, focusing your efforts and time is important on link building is important.
So, how do you stand out when everyone business is trying to do the same?
Links are important for rankings but most people acquire them in the wrong manner. For instance, they would ask for links without providing anything in return.
By following link-building campaigns you can sway things in your favour. You can start by creating a guest blogging strategy. This is one of the easiest ways to get links quickly. Furthermore, you can also mention top influencers as it can give you a good chance to get a link.
This is because if you mention someone, they are most likely to share your post or mention you back. You can also try prospecting for broken links and pitching your content. You can also create high-quality infographics that will definitely bring links.
If you like this post, do share it with your friends and family. Need help promoting your brand? Let us help tell your
brand's unique story today! If you have any query leave them below in comment section.