Facebook Marketing: How To Get First 1000 Facebook Likes Fast?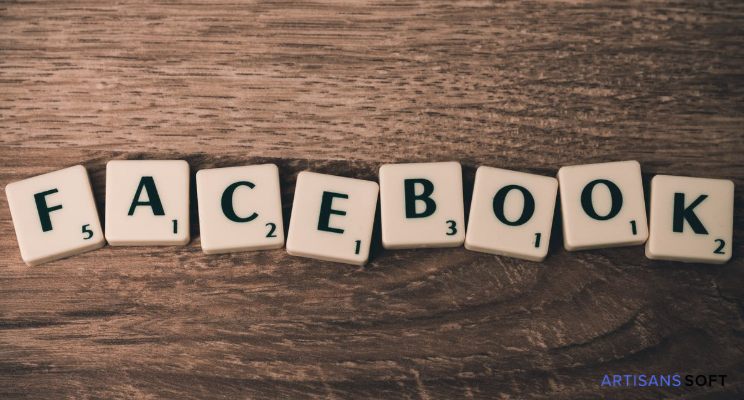 Over the last decade, Facebook has grown dramatically. According to the Facebook newsroom, 1.47 billion active users log in to Facebook daily. That's a huge number of users and every business wants to get the attention of those users. Every business that is on Facebook, have a sole purpose of getting more business!.
But, Facebook marketing isn't that easy. Facebook marketing requires lots of efforts to promote business on Facebook. A few months back when Facebook came up with their new algorithm edgerank , the promotional game became harder on Facebook. If you're not aware of edgerank algorithm you need to check this article on Buffer.com
Many brands are driving tons of traffic to their website every month through their Facebook pages. But, how to get Facebook likes is still a complicated thing for new businesses.
So, check out these simple steps and learn how to get facebook page likes fast.
Step1: Create a Facebook Page For your Business
The very first step is to create a facebook page for your business.
Head over to facebook.com and login to your account.

Once your dashboard is visible on your screen, you need to click on 

" Create page"

 option to the left corner of your Facebook dashboard.

If you are setting up a page for your business click on 

"Get Started"

 under "Business or band" section.

Thereafter, enter our brand name correctly and select the category of your business.

Once you select the category, Facebook will ask you to enter your business' contact details 

(NAP)

.

Optionally (though recommended) you can add a profile image and cover image for your page.
That's it and your Facebook business page is now LIVE. Now, you need to optimize your Facebook business page for your business Facebook marketing.  
Step2: Optimize Your Facebook Business Page
Fill up your Facebook business page with searchable content in order to reach to the larger number of users using the Facebook search
Use appealing profile picture and cover banner on your business page. Your profile picture and cover banner should be the same as your other social business profile.

Claim your customized URL (for that you must have at least 20 likes to your page and your business contact number should be added in about section).

Add your website URL in about section of your Facebook page.

Add appealing content in your Facebook Page story section.

Set up your Facebook page tabs.

Link up your Facebook page with your other social media profiles. Add Instagram, Twitter and Pinterest tab app on your business page.

Add a 

CTA button

 according to your business requirement. Like for e-commerce, you can use the 

"Shop Now"

 button which will help you to drive people directly to your online store.
Now you are all set to move on to the third step.
Step3: Add Engaging Content On Your Facebook Business Page
Once you are done with optimizing your Facebook page, it's a time to publish some amazing engaging content.
Fill up your Facebook business page with 5 to 6 posts before inviting users/friends to like your page

Flash trendy informative post in your Facebook page wall. Avoid promotional content at the very initial stage.

Share your blog articles, videos and images to catch the attention of your users.
Step4: Get Your First 1000 Facebook Like
Great, by now you have fully optimized Facebook business page.
You already completed 50% of your Facebook marketing strategy. Now you are also set to follow step 4 which is about increasing likes on your facebook page.
Use weak ties – Weak ties are your friends and colleagues. Simply ask them to like your Facebook page and gain initial likes.

Leverage Existing Customers of your business.

Include your facebook page link in your business emails.

Create "Facebook page like campaign" if you want to go with the paid Facebook marketing module.

Ask your twitter, WhatsApp and Instagram followers to like your facebook page.

Create Value for your customers by sharing informative content on your facebook page.

Include "Facebook Page Like" CTA in your FB chatbot.

Be a part of other groups and help other users and ask them to like your page in exchange.

Promote your Facebook page on other fan pages in the same niche.

Use Facebook similar interest strategy to get more likes from the users who have a similar interest in your business vertical.
Step5: Review and Adapt to Facebook Insights
For regular growth of your Facebook business page, you need to keep your eyeball on the insight of your Facebook page.
Regularly check if what kind of content is getting more engagements from your audience and publish related content. You can also realign your most popular posts after a couple of weeks.

Observe the demographic data in your Facebook page insight and create content according to that.
Now, what you need to do next is just to implement all these steps as I shared with you and watch your Facebook page grow dramatically. If you are short with time to do all these activities by yourself you can discuss your project with us. Head over to our contact page and drop a message us today.
Don't forget to share this article with your friends. Help others to grow their business through Facebook marketing too. Leave your queries in a comment section.