Increase Facebook Traffic of Your Business Website By Doing This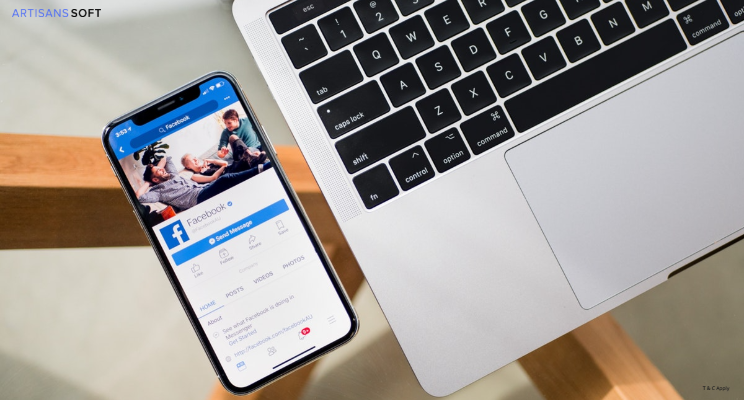 Are you losing engagement and reach of your Facebook page every month? Well, you are not the only one going through with this problem. This last Feb 2018, when Facebook rolled their new algorithm "Edge Rank", many businesses lost their reach and lost lots of Facebook traffic of their business. So, is Facebook marketing dead already? Well, No, just read this article till the end and find how you can increase Facebook traffic of your website and recover your dying Facebook traffic.
Facebook is changing itself day by day, for providing a better platform to its users, and Edge Rank algorithm is focusing entirely on improving the user experience of Facebook users. Edge Rank algorithm decreased the post reach of all those pages who have less engagement rate, that means less reach and less referral traffic to your website from Facebook.
Here are the tips to increase Facebook traffic of your website.
Post Stories: Posting your business links all the time on your facebook page not going to get any engagement, instead of posting just links share stories with your followers. You know why? Because stories are easy to remember and an easy way to interact with your followers.
Boost Your Post: I don't really recommend boosting your post in normal case, but if your engagement rate and facebook post reach are decreasing continuously you should boost your post. But, don't boost any post, make sure you boost your best post, so you will get better engagement rate and Facebook will surely increase the reach of your future Facebook post.
Participate in Community: You have heard this many times before from many peoples. Most of the people try this but they quit after 2-3 days of a couple of weeks. That's the reason people are not able to take advantage of Facebook groups.
You need to understand that marketing is not about just promoting your business. Marketing is all about helping others, that's what every big business did. They made things easier for their customers. Participate in groups, help others and don't spam.
Leverage The Power of Facebook Messenger: Facebook messenger is a great tool for sale promotions and you can make it, even more, better by using chatbots. Try mobile monkey or chatfuel, set up a chatbot for your facebook page, so your user can get the answer of their initial query about your business instantly. You can send promotional offers to your customers instantly by facebook messenger. Make sure you communicate with your users regularly. Don't just send them promotional offers only.
Be Creative: Yes, "Be Creative". Facebook changed alot since last few years. Every second there are millions of post on facebook and if you wanna catch the attention of Facebook users, you need to be creative. User interactive videos and images in your Facebook stories.
Try these tips and increase Facebook traffic of your business website. Need help promoting your brand? Let us help tell your brand's unique story today!