10 best websites to learn new technology in lock-down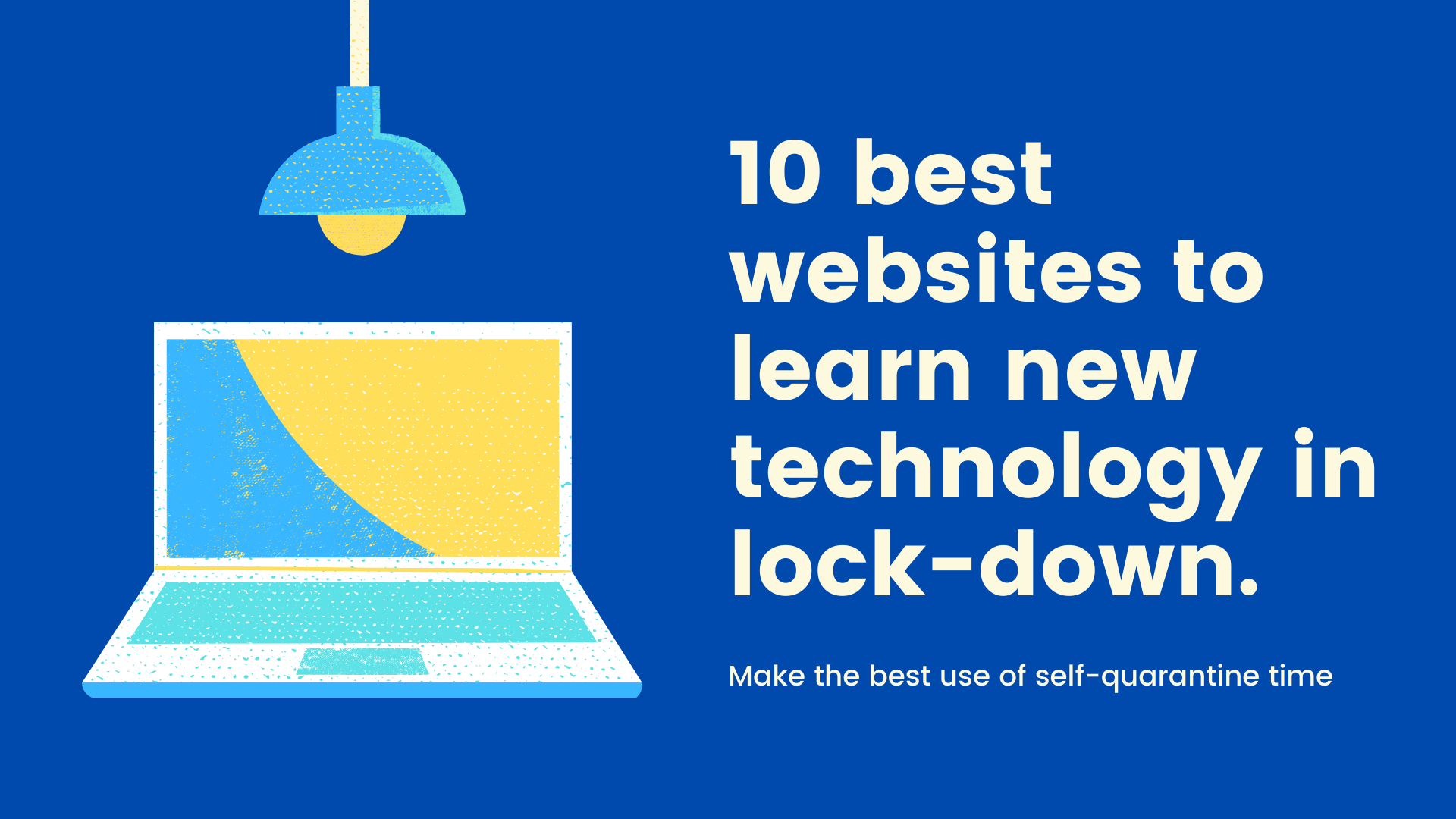 The world is going through a massive lockdown where most of the industries have stopped working and waiting for the Corona pandemic to get over. Lockdown periods can be stressful and frustrating to many and sometimes even put you under the fear of job loss. Industries across the world have either stopped paying their employees or deducted salaries or started laying off in the worst scenario. Before the industries return to work after recovering from the pandemic, your career will have a significant impact on how you spend your time during this period. We have brought you the best of the online platforms, particularly for the IT professionals to sharpen their existing skills and add more to stay competitive in the market.
If you have ever enrolled yourself in any of the online platforms, then you must be aware of the fact that it is one of the best ways for learning on the different range of topics taught by the best of the instructors worldwide. All you need is to have a computer or laptop and a better internet connection. Many online platforms provide courses on Android and iOS apps for more convenience, can be downloaded on the mobile device to watch them later without buffering.
During the lockdown period, many industries are trying to make the best use of this time to add more users under to their belt. These platforms have either lowered the prices for their courses or are providing FREE access during this pandemic period. It is true that IT people already have office work to do during regular working hours while working remotely and little time left for other activities. However, you can divide your day hours to spend on learning the skills you always wanted but could not pursue either due to excessive work pressure or procrastination. Try to make the best use of the time while these platforms have a lot to offer for you. Sometimes later becomes never so, stop procrastinating and start doing!
Before you scroll down to go through the list of online platforms and their respective offers during this period, quickly go through some tips which will help you to gain the most out of these platforms. With over thousands of courses, it sometimes becomes overwhelming to find the relevant course. On the platforms for specific keyword search, you are presented with a lot of courses from different instructors and looking for a way to filter out the courses which are not good enough to save wasting your time. The best way to narrow down your search is to apply filters based on reviews and ratings.
Below is the list of online platforms crafted especially for technology enthusiasts to cater to your needs:
1. Pluralsight
With over 7K + video courses specially designed for IT professionals, Pluralsight is a highly recommended online platform. Pluralsight is offering a wide range of courses ranging from administrator to web development, app, and DevOps to list a few.
Moreover, during April 2020, Pluralsight is offering FREE courses to improve your knowledge and keep yourself updated with the emerging trends. You can also join for practical tips, expert insights, and live Q&A with their top experts. It's not just limited to the collection of online videos.
Pluralsight has 1,500+ expert instructors, trusted by more than 70% of the fortune 500 companies and 14,000+ employees.
Hurry up, only one week left!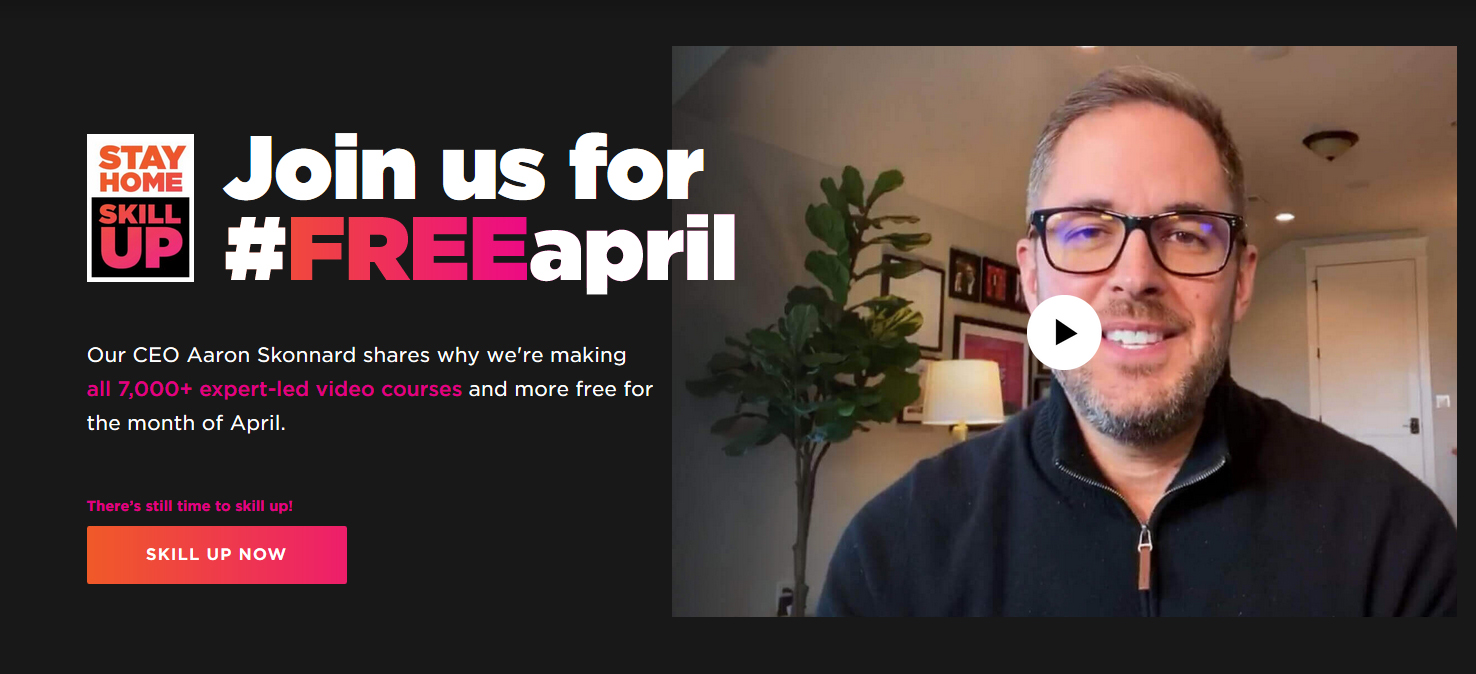 Website link: https://www.pluralsight.com/
2. Udemy
Udemy has been there for a long time with 57K+ registered instructors. Udemy offers a wide range of courses from Business, Programming, Health and Fitness, Music, Marketing, and others.
The best thing I love about Udemy is – They keep you motivated to learn and enroll in new classes by offering courses at discounted prices regularly.
Udemy has more than 33M of video courses and is available in 65+ languages.
You can preview lessons not just from the beginning but in-between as well to have an insight into the course. Moreover, you can apply filters to narrow down your search based on ratings, reviews, and other factors.

Website link: https://www.udemy.com/

3. Lynda
Lynda.com came into existence in the year 1995 is one of the oldest online learning platform. Lynda provides subscription-based access to video courses. Users can learn from the online courses at their pace from the comfort of their homes.
Lynda.com is now Linkedin Learning. Linkedin Learning offers courses in 5 different languages. You can refer to the link – https://www.lynda.com/subject/all for a list of courses. Along with Pluralsight and Udemy, Lynda also awards a certificate on completion of the course
For 20 years, Lynda has served over 10K organizations.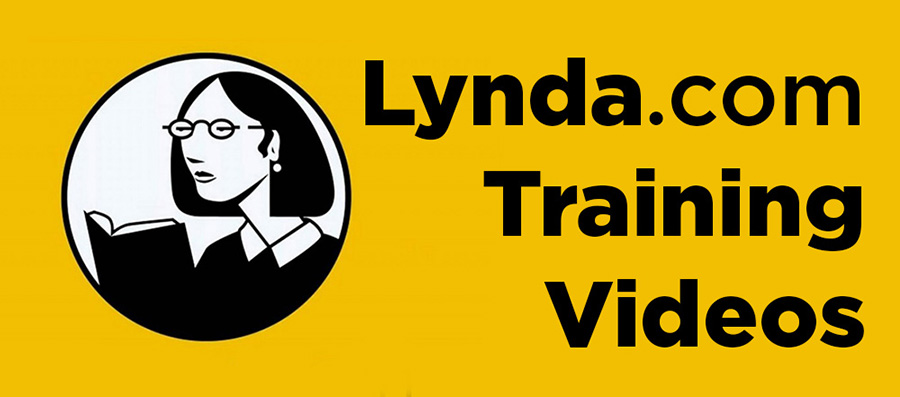 Website link: https://www.lynda.com/

4. Coursera
Coursera has been in partnership with leading universities in the US and around the world to bring the best of the courses just a click away. It offers a wide range of courses at a relatively low price. Coursera offers various FREE courses with quality content.
Moreover, to stay a step ahead in the competitive market, you can complete a certification course. This certificate can add to your resume to make an impact during interviews. Along with courses, Coursera provides Specialization courses, Master courses, Professional courses, and MasterTrack certificates.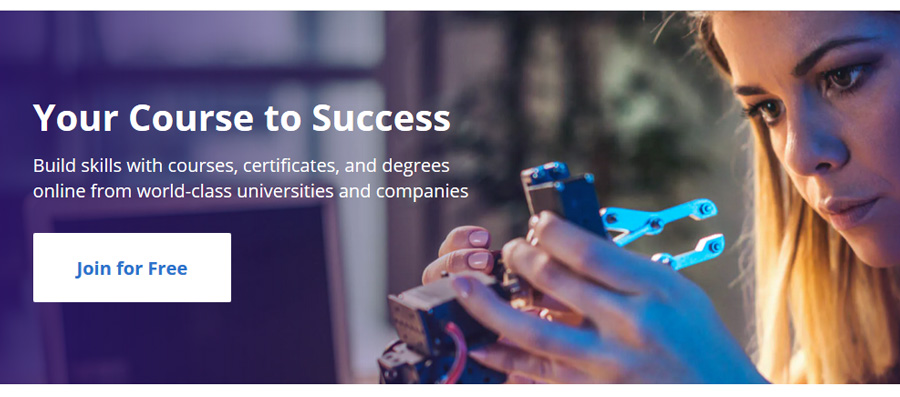 Website link: https://www.coursera.org/
5. Udacity
If you are looking for the best-advanced courses of the 21st century, then Udacity is the platform for you. They have a strong focus on technology with courses in the area of Data Science, Artificial Intelligence, Programming, Autonomous Systems, Cloud Computing, and Business.
Udacity offers a monthly subscription to all the courses they have to offer. If you want to step out of the course before completion, then it is not mandatory to pay the full cost of the course. Instead, you pay the course fee only up to that duration.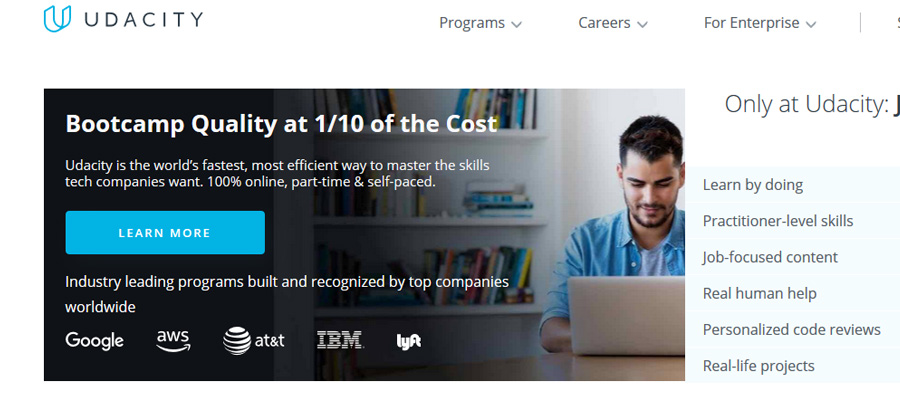 Website link: https://www.udacity.com

6. edX
edX offers more than 24oo online courses from 140+ different institutions. edX provides courses in the area of Computer Science, Language, Data Science, Business & Management, Engineering, and Humanities.
edX was founded by Harvard and MIT and already has more than 20M learners throughout the world. edX offers FREE online courses, but course completion certificates are provided only after paying the course fee.
Website link: https://www.edx.org
BONUS POINT – Free courses for online platforms
7. Codecademy
Do you want to make your career in programming and have an interest in coding? If the answer is yes, then Codecademy is the online platform for you. Codecademy came into existence seven years back and now holds more than 45M learners online.
If you are a complete newbie, you should visit Coedacademy to learn and improve your skills to land up a job. If you want to learn web development,, then Codecademy can get you started with the beautiful journey of your career.
Website link: https://www.codecademy.com

8. Code
Code.org is a non-profit online platform dedicated to expanding the access of computer and its courses to all ages ranging from kids to professionals. Code.org came into existence with a vision to make computer science accessible to every student across the world.
Code.org has 1M+ teachers, 20M + students, and 79M + projects created.
Website link: https://code.org

9. Codewars
A group of active users, who are the backbone of Codewars, keeps the platform running. Codewars give you a challenge. Your task is to complete the challenge and move to the next step.
Website link: https://www.codewars.com

10. KhanAcademy
Khan Academy is a non-profit online platform providing a completely free library of courses for students, teachers, and even parents.
Khan Academy provides a mix of all materials from – math, science, economics, humanity, etc. to hobby classes.
KhanAcademy courses are available in more than 36 languages and provide dedicated websites for the Spanish, French, and Brazilian Portuguese people. They offer Android and iOS apps and also in partnership with NASA.
Website link: https://www.khanacademy.org
Let's spread the message and build a list of all websites. Drop your message and let me know more such websites for IT people. I'll come up with another blog after lockdown to bring the best of all online platforms to help spread the knowledge! 🙂
*image sourced from respective websites.