Is Facebook marketing strategy dead for small business?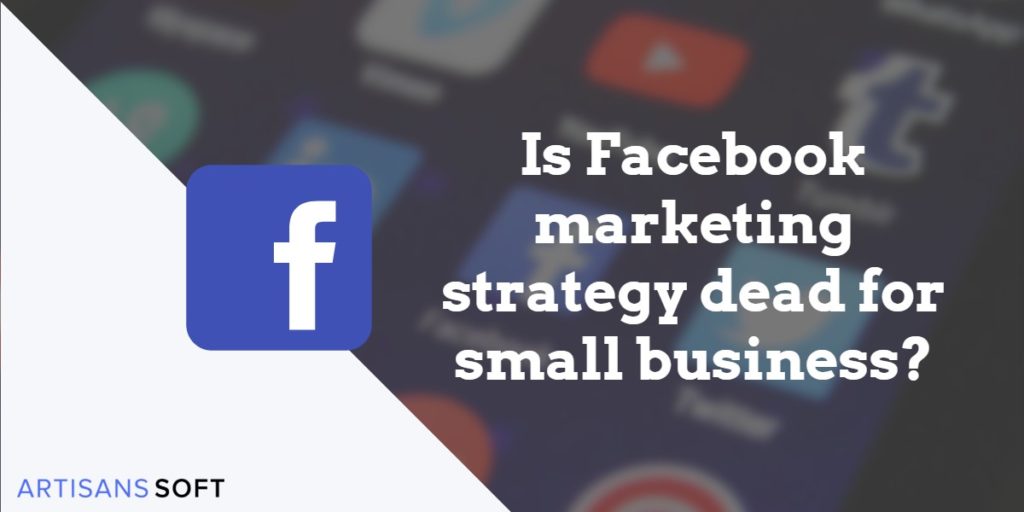 Facebook marketing is still a favorite for social media marketers but is it worth to spend on Facebook marketing strategy for small business?
In this digital era, social media is becoming an important part of our lives not just for customers but also for businesses. Many users claimed that Facebook marketing strategy is dead due to poor or even negative returns on investment but there is no denying that any successful marketing these days, social media marketing is necessary. For that many users are using Hootsuite to manage all social media.
While we won't agree that business should completely rely on Facebook marketing strategy for small business.
Here are some reasons why people keep claiming Facebook marketing strategy is dead for business:
1. News Feed Visibility
One of the important reason for Facebook marketing dead is news feed visibility. Not everyone who follows your business page on Facebook will able to see your post, but if you knew how Facebook computed its news feed visibility, there might be a possibility to ensure that you reach the targeted Facebook audience with your posts. But this is a bit challenging.
Facebook news feed visibility depends upon the most important your past posts popularity, how relevant your current post is to your previous posts that have been popular and many more.
2. Organic Reach is Gradually Decreasing
From the past few years when we look at the future of Facebook marketing, it's easy to see how Facebook marketing strategy gradually declining. If the competition continues to grow on Facebook, then it becomes difficult to your reach target audience.
And if Facebook declines its popularity in the future, an increase in reach won't matter as much. Either way, a future on Facebook will mean a smaller audience for your small business.
3. Pay for Visibility
Facebook openly said that if you want to increase your post reach than you need to sponsor your posts which is a part of the company's business model. However, to increase your business page organic visibility, you have to spend on your Facebook social media marketing whether you like it or not.
This is not same with other social media platforms, where your followers will see your post no matter of previous reach and visibility. On Facebook when you spend on sponsoring your posts visibility your marketing ROI calculations start becoming more complex.
4. Messing with Feed
Facebook regularly experiments with feeds which means investments in feed optimization could go down up and down. This Facebook feed algorithm changes may also create an obsolete on feed optimization strategy. This means if you want to invest in feed optimization research you have to keep your eye on every Facebook feed update which is not easy.
Any changes to the feed's algorithm could also affect your Facebook marketing in unforeseen ways which would become riskier.
5. Decrease in Facebook Likes Importance
Earlier Facebook Likes considered important but now they lose their importance. But now you can boost your post for Facebook Likes and it become easier to come by, and doesn't mean as much as it used earlier. Facebook metrics that translate to conversions and sales now have little meaning for marketers and businesses.
Check out How To Get First 1000 Facebook Likes Fast?
These are certain factors that complicate the Facebook marketing strategy for small business due to which costs of Facebook marketing increase and the decrease in marketing returns. While it may be a bit of an early to say that Facebook marketing is dead.
Don't forget to share your views and query in the comment box.