How To Do Keyword Research For Your Ecommerce Business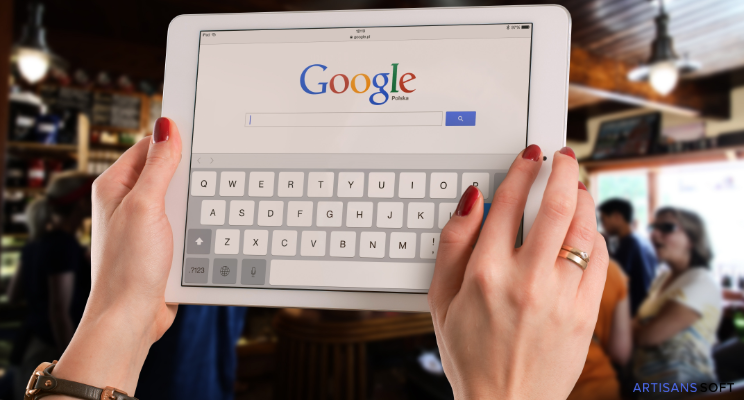 Do you want more sales and traffic for your online store?
Of course you do, Everyone wants to get more sales every day.
When it comes to getting online sales choosing a right keyword to rank is way more important. So, read this guide carefully and learn how to do keyword research for your ecommerce business for generating more sales from the very first day.
In today's world, everyone is addicted to shopping online and it's very convenient too. In fact, "1.66 billion people purchased something online in 2017 — and an estimated 1.79 billion people are expected to purchase something online in 2018." That's a huge figure and if you want a bigger piece of pie from that, then you need to stick with this guide and learn the right way of keyword research.
So, before I start digging deeper how to do keyword research, let's talk about what are keywords?
Either you wanna run a PPC campaign or want organic traffic for your ecommerce store, you need to choose a right keyword to meet the end goals of your business. Well, keywords are the queries searched by peoples on a search engine like "organic tea", "iPhone X Prices". The quality of good keyword for ecommerce sales is it should have commercial intent more than the search volume. No one wants the tire kickers on his or her online store whom you can't convert into sales. So whenever it comes to choosing keywords for ecommerce I always go with a keyword who have more commercial intent over search volume.
According to length, there is three type of keywords, Head keywords, Body keywords and Long Tail Keywords. I am going to explain each of them below to make it more easy to understand.
Head keywords are the keywords which have just one word, Like "Tea, Dress, Diamond, Jewellery". On head keywords mostly Wikipedia and high authority websites show up on SERP. So, you just can't rank on head keywords in a short period of time. These are the most generic keywords and it took years of hard work to rank on such keywords. So just skip head keywords if you want sales fast.
Body Keywords are the keywords which have two to three words like "organic tea prices, iPhone X prices". These are the keywords where you can find decent competition level. I personally go with body type keywords cause I can easily use them on my on-page SEO activity without messing up with the design. Make sure you use only 2-3 keywords per page to rank.
Now let's talk about Long tail keywords. Long tail keywords are the keywords who have more than 4 words, for example: How to make green tea or the best cafe in London. These keywords are quite easy to rank in comparison to body keywords. But these keywords are not really good for your ecommerce. You can use long tail keywords for the internal blog of your ecommerce store. These keywords will help you bring more traffic and for brand exposure. I personally use such keywords to engage with the user and create the brand awareness among the users.
Now, I hope you understand now what are the keywords and their types. So the next thing is how to do a keyword research and what kind of tools we do require for that.
Let's start with the old school way "Google Keyword Planner". Google keyword planner is a free tool for Google. This tool will show you the average monthly search volume, CPC of keywords and competition level. Check the steps below to do keyword research by Google Keyword Planner.
Head over to the official website of

Google Ads

( previously know as Google Adwords).

You can sign in with your Gmail id on google ads.

Click on tools and find keyword planner tool their.

Once you are in keyword planner tool, You need to input your seed keyword and it will show you the average monthly searches, CPC and other keyword suggestion. Check the screenshot below for reference.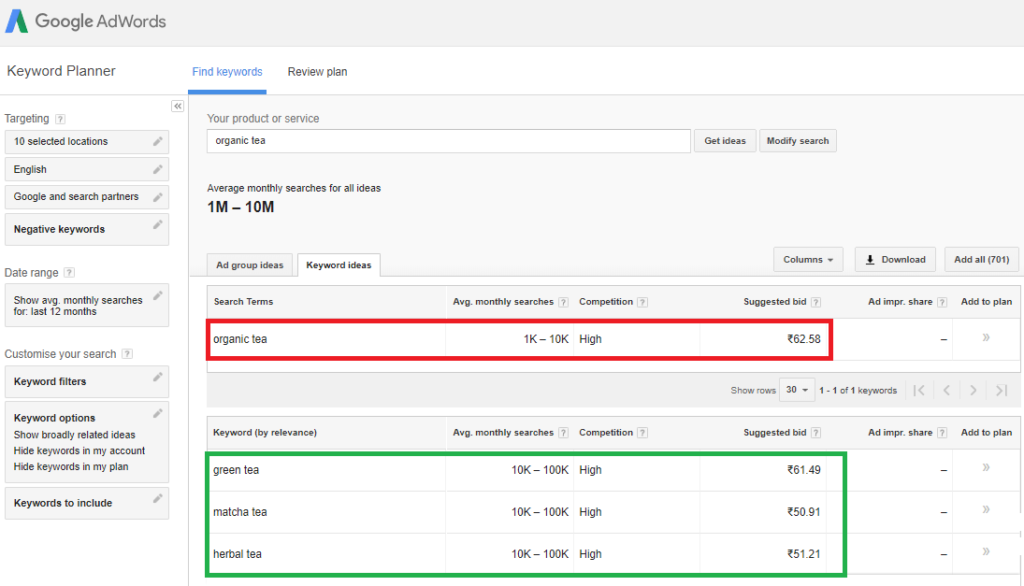 The only drawback of Google Keyword Planner is that it will show the same result to your competitors too. That means they will be working on the same keywords as you.
The another of finding a potential keyword for your ecommerce business is going with the google autosuggest. This is one the amazing and most unused tool by most of the businesses. It will show you the exact terms peoples are looking for in your vertical. For example, if I type "Green Tea" on the search bar of google it will show me others suggestion right below the search bar which actual user was looking for.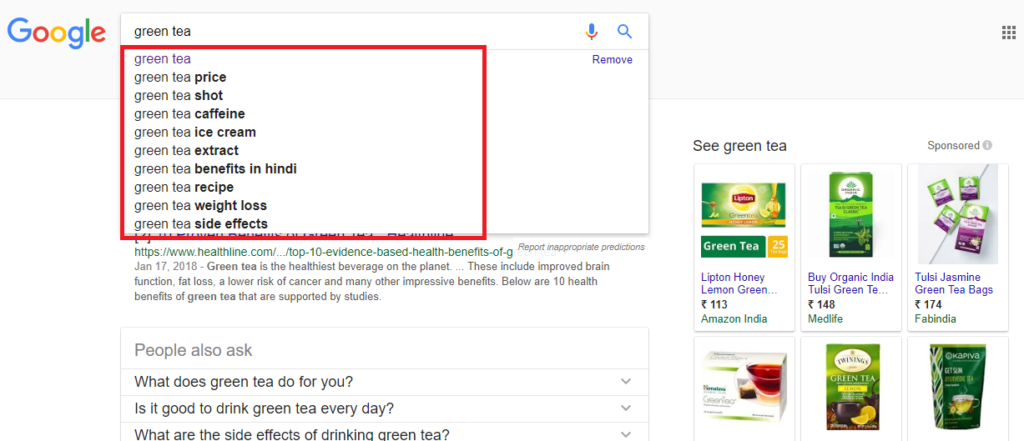 You can use Soovle.com to do this in a smart way. Soovle brings the result from yahoo, amazon, youtube, google and Wikipedia autosuggest for your seed keyword.
Create a list of keywords and then find which keyword has good commercial intent before you finalise your keyword list. If you are not good at this you can hire ArtisansSoft for your ecommerce project. We are top rated search engine optimization service provider with the good experience of ecommerce promotions. Just drop us a line via our contact us page. Also, check out how to get facebook page like fast for your ecommerce business.
If you have any doubt left in your mind. Feel free to ask in the comment section.